Contract Development and Manufacturing
Hikal has rich experience in custom development and manufacturing. Our long-term relationships with life sciences companies reflect our commitment to quality, service delivery, and intellectual property. Our team of project managers, scientists, and chemical engineers meets the niche requirements of global clients.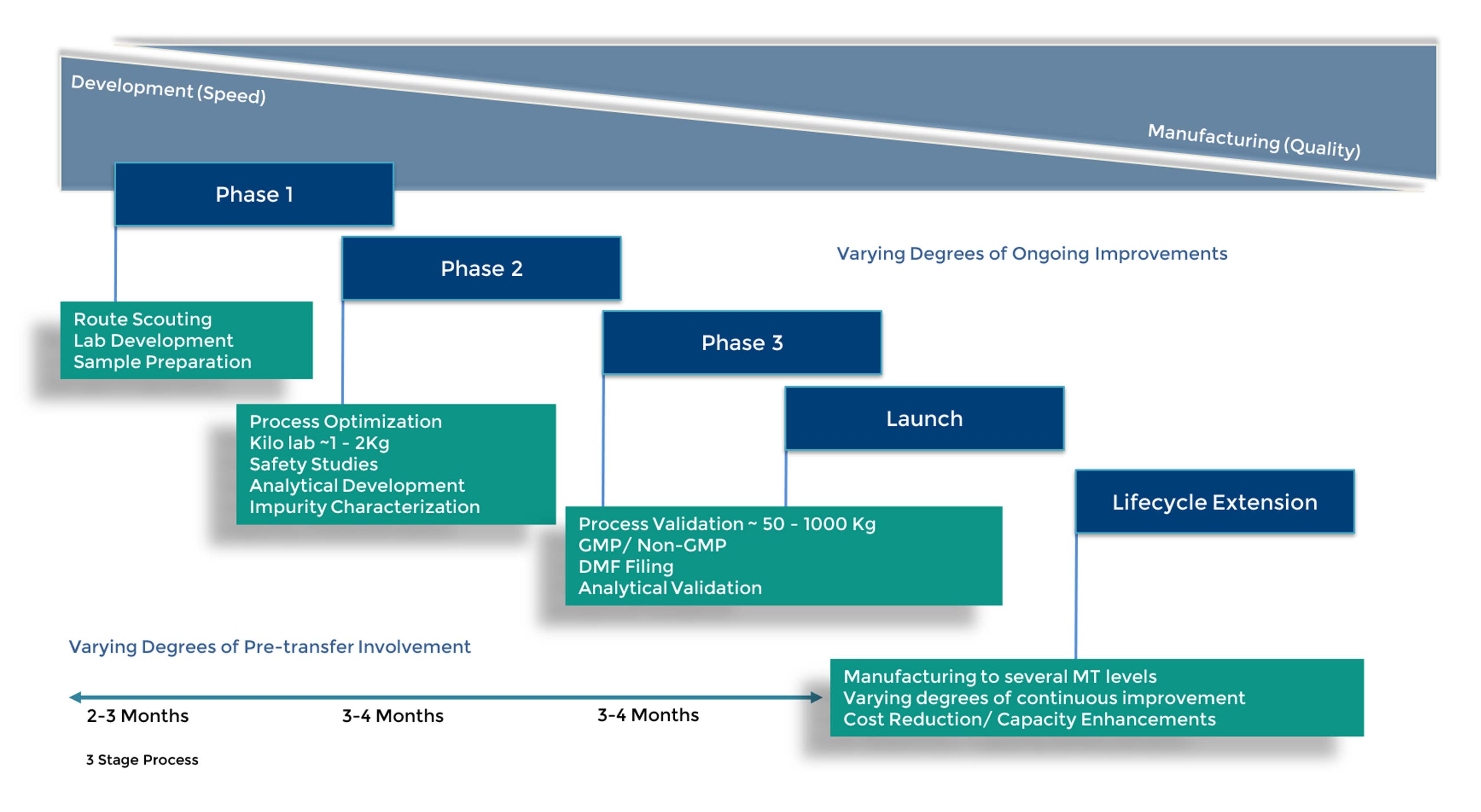 Contract research and development
Hikal is a leading provider of contract research services for synthesis, process development, and manufacturing projects. Our chemistry applications cover APIs, AIs, regulated starting materials, impurities, building blocks, chemical libraries, agrochemicals, agrochemical intermediates, electronics intermediates, monomers, polymers, ionic liquids, and veterinary intermediates. We have a successful track record of developing, independently as well as in collaboration with clients (in a full time equivalent / fee-for-service model), non-infringing processes, and scaling up from lab to kilo to commercialization scale.
Our robust capabilities of exploring impurity profiles and identification of degradation products in their active substances are backed by extensive use of advanced instruments such as GCMS/MS, LC-MS/MS, multi-nuclei NMR, preparative HPLC, HPLCs with detectors such as UV, RI, PDA, fluorescence and ELSD, GCs, polarimeters, FT-IR, UV-visible spectrophotometer, Karl Fischer apparatus, and flame photometer.
Our processes incorporate rigor as well as flexibility to meet the specific requirements of our global clients. We offer contract research services from early development to scale up and commercialization:
Route scouting
Target molecules of potential routes are synthesized using our electronic, in-house, and external library databases. Our scientists undertake training in economics, scalability, and process and environment safety.
Small scale synthesis
We test proposed routes experimentally in the laboratory on a multigram scale based on your requirements. Analytical methods are developed by our scientists to characterize intermediates and the final product.
Process development
Our process development team ensures that processes for large scale production of products meet your parameters of yield and quality. At the same time, our team complies with stringent quality and safety guidelines.
Pilot scale manufacturing
Our cGMP, non-cGMP, and pilot plants meet your requirements for synthesis of large quantities. Our project management team ensures a seamless transition from pilot plant to large scale commercialization.
Custom synthesis
We undertake custom synthesis of key intermediates and active substances. We have rich experience in synthesizing diverse classes of molecules and offer gram to ton quantities cost-effectively.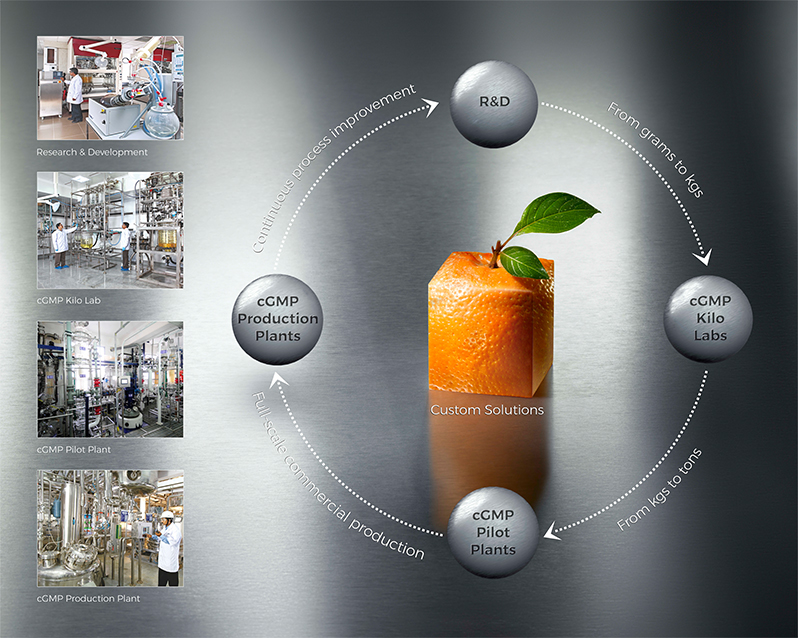 Contract manufacturing
Process development
Hikal develops intellectual property for global innovator companies through process RandD. We undertake routine chemistries as well as complex chemistries. Significantly, processes for large scale production undergo environment, health, and safety (EHS) and quality assurance reviews to gauge safety parameters, yield, and quality of product(s).
Technology transfer
Our experienced Technology Absorption Team (TAT) undertakes transfer of technology from RandD to the manufacturing site or from your organization to Hikal.
APIs and advanced intermediates
APIs and advanced intermediates are manufactured at US Food and Drug Administration (FDA) approved facilities.
New molecular entities and advanced intermediates
We meet your unique requirements at our manufacturing facilities that comply with good manufacturing practices of US FDA.